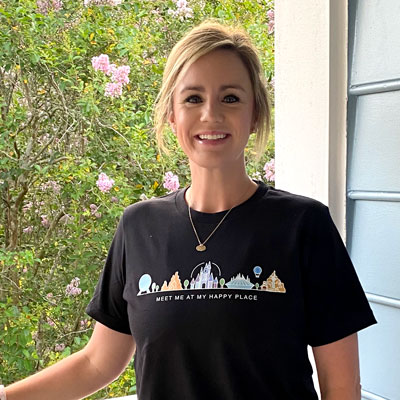 I have always enjoyed traveling and exploring new destinations. Even after having three wonderful children, we still love to travel! I understand the challenges that come with traveling as a family, a couple, friend group, or solo. I recognize when traveling the importance of convenience and comfort. My goal is to alleviate the stress that often occurs when planning a vacation, while also handling the details, so my clients can enjoy their vacation.
As a travel agent specializing in Disney, all-inclusive resorts, and cruises (Disney & Royal Caribbean), I have the privilege of creating exceptional experiences for individuals and families. Ensuring they embark on unforgettable vacations that exceed their expectations. I offer personalized service and expert guidance to help clients create magical memories, indulge in luxurious getaways, and explore exciting destinations.
Whether you're seeking a magical Disney vacation, a luxurious all- inclusive getaway, or an unforgettable cruise adventure, I am here to transform your travel dreams into reality. Contact me today, and let's plan your next extraordinary escape.
Katie Irvin
Dyersburg, TN
573-724-2402
Facebook